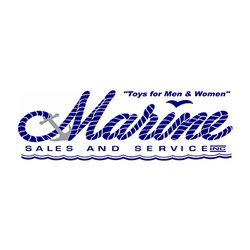 Marine Service Technician
Louisville, KY
Health Insurance, 401K / Retirement plan, Paid vacation
Now hiring an experienced Marine Service Technician to service boats and marine engines and equipment.
Repair and install engines, navigational equipment, operating systems, pumps, and steering mechanisms. Need a good knowledge and experience of all outboard, stern drives, boat systems, and electronics.
We offer an excellent hourly wage based on experience and benefits. Opportunity for long-term employment and growth.
Requirements
• High School Diploma or GED
• Experienced boat mechanic/technician with 3 to 5 years in marine engine servicing/repair
• Practical experience with tools and equipment used in marine maintenance
• Relevant certificate(s) preferred
Qualifications
• Must have excellent attention to detail, great hand-eye coordination, and be able to follow written and verbal instructions
• Must be able to purchase the required tools and supplies
• Must be authorized to work in the US without sponsorship and be a current resident
• Must pass a pre-employment background check and drug screen
Skills
• The ability to read and understand technical manuals
• Good verbal and written communication skills
• Good customer service skills
• A willingness to learn and accept constructive feedback
• The ability to carry heavy loads and to stand, sit, and stoop for prolonged periods of time
Responsibilities
• Regularly inspect and test engines, propellers, and steering mechanisms
• Clean, repair, and maintain all parts of the boat or vessel
• Read through repair and installation orders to determine the material, time, and equipment required
• Construct replacement parts using saws, and various hand and power tools
• Test engines, propellers, steering, and navigational equipment
• Test run boats on the water
• Liaise and consult with the supervisor and other relevant professionals and vendors
Work hours
• Monday-Friday
• Some Saturday work when needed
About us
Marine Sales and Service has over 157 years of combined experience fixing boating problems. We specialize in Mercruiser, PCM, Volvo Penta, Suzuki, Crownline, and Regal. We have been serving Louisville and Southern Indiana boaters since 1945!
Apply Today! Apply online with resume uploaded. Click "Apply now".
We are an Equal Opportunity Employer
All qualified applicants considered regardless of ethnicity, nationality, gender, veteran or disability status, religion, age, gender orientation or other protected status.
12719048